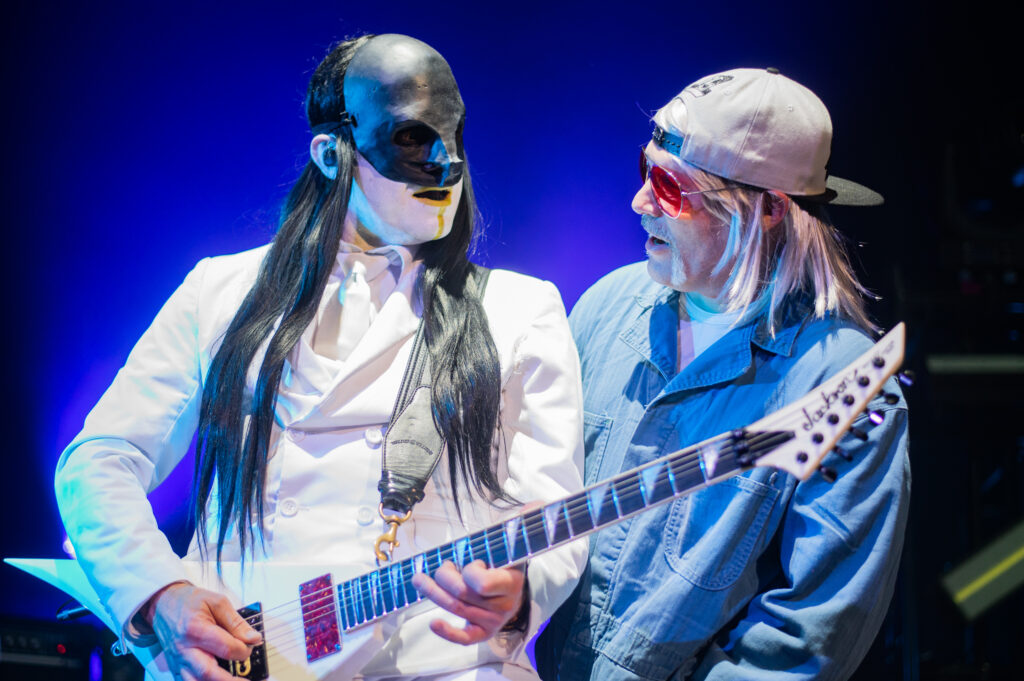 There has always been a direct correlation between film and rock and roll. It seems every actor has a music project so it's only fitting that every rock and roller wants to have a movie. Whether it's David Bowie falling to Earth, Henry Rollins badgering Keanu Reeves in a technothriller, or Rob Zombie remaking his favorite classic films into…less classic films, this intersectionality is seemingly everywhere. So, it should come as no surprise that Limp Bizkit frontman Fred Durst has found a second life as a film director. Whereas Zombie's films have proven divisive, Durst's third film, The Fanatic, starring John Travolta and Devon Sawa, has the distinction of being universally accepted — as a movie so bad that it's an absolute must-see.
The Fanatic stars John Travolta as Moose, an obsessed fanboy who inexplicably resides alone in Hollywood, making his living as a street performer and spending all of his money on autographs and collectibles. He is encouraged in his fandom by his paparazzo friend Leah, played by Ana Golja, who informs him of the "Star Map App" in a lapse of judgment. This error sends Moose on a collision course with his idol, Hunter Dunbar (Devon Sawa). Dunbar is a collection of ego and bad decisions, swimming through a limbo of separation and single parenting after a string of marginally successful genre hits that garnered him a particular kind of fan. Moose, the epitome of that particular kind of fan, relishes the opportunity to get an expensive prop vest signed at the local memorabilia shop where Dunbar is signing his cash grab book. When a custody misunderstanding cuts the signing event short, Moose accosts his hero, overstepping the social contract between fan and celebrity. The timing couldn't be worse, and it raises Dunbar's ire, who responds roughly. From this first meeting, the two principles continue to intersect, the tension between them boiling, turning them each into horrible versions of themselves that spin and clack like billiard balls over the dark felt of Sunset Boulevard and the Hollywood Hills.
The Fanatic was released in theaters in August 2019 for a limited one-week theatrical run, raking in $3,153 on its opening day, cementing it as a flop. Critical response was unkind, and the film currently stands at 4.1/10 on IMDb and holds a 15% rating on Rotten Tomatoes. Interestingly, the film registers currently at a 56% approval rating on Google Reviews, telling a markedly different story. One could venture that when the film was first released it fell upon a self-perpetuating tornado of negative reviews. Enough people chose to hate the film that it sparked interest, catching more viewers. Soon enough, a counterculture rose up to voice opposition, making a case for the film's merits. So is it just a bad movie, a so-bad-it's-good movie, or is it actually a good movie?
The Fanatic has been accused of being tone-deaf, and one could easily see that argument given fuel. While promoting the film, Travolta was quoted as saying that Moose is "on the spectrum," and given the end result of the film, it appears that Durst and Travolta chose the briefest shorthand to express that. The film plays like "Rain Man meets Taxi Driver,' as suggested by RogerEbert.com critic Brian Tallerico. Travolta affects tics such as rocking in place or smelling his ears while blurring social norms and expressing a general disconnect from the reality around him. He feels he must frequently assert that he is not stupid, as he often feels he is perceived this way. His social shortcomings are prevalent throughout the film, often oversharing, overstepping, or generally misunderstanding his interactions.
Even his appearance is engineered to reflect an otherness about him, though it is never explicitly stated in the film. Leah's unnecessary narration describes him early on as "unbreakable," which is something of a temptation of fate; a damning wink to the rest of the film. It's evident that she is compassionate and protective towards Moose but her unwillingness to treat him with the sensitivity that he requires sets him on a path that he's ill-prepared to traverse. In the film's choice to show and not tell, the audience is actually at a disadvantage as we are unsure how to measure our response to Moose's treatment throughout the film. He's clearly a sympathetic character to a point but without a distinct definition of what lines he's aware of, the viewer is unequipped to react appropriately when he obliterates them.
In addition to its deafness of tone, the film's further detractions are the superfluous narration, the "confusing" ending, and the lack of a clear protagonist and antagonist. Furthermore, there is a direct reference to Limp Bizkit in the film, a non-sequitur scene wherein Hunter Dunbar is in his car with his son Danny and makes mention of the song playing on the stereo. He name-checks the band, turns it up louder, and mentions it's "Hot!" It's a moment that takes the average viewer seeking escapism in the film out of the experience.
Fred Durst, John Travolta, Devon Sawa, and Ana Golja all attended a screening of the film at a SAG AFTRA Foundation and participated in a Q & A afterward moderated by Variety's Jenelle Riley in which all of them earnestly discussed the film as an endeavor they were genuinely honored to present. Very few filmmakers, with the exception of perhaps Lloyd Kaufman or John Waters, take the time and money to make a film that they believe will disgust, alienate, or fail to resonate with their audiences. Most filmmakers, one has to believe, want to make good movies. John Travolta, one would hope, wants to make a good movie. Travolta was king of the 70s and 80s because he was rich with the currency of cool, something he appeared to lose when he did films like Look Who's Talking Too or, even worse, Look Who's Talking Now. When Quentin Tarantino revived that cool credit, Travolta leveraged it into a second coming. One would think that being cool would be the most important thing to Travolta once he'd been cast out of its light for a spell, but he proved that wasn't the case when he did Hairspray. Here, he doubles down on that conviction: Moose is decidedly not cool.